Funk Roberts, President and Owner of Funk Roberts Fitness, is a former Professional Beach Volleyball player turned Fitness trainer. Funk is an online fat loss expert that helps thousands of people worldwide burn unwanted fat while building lean muscle through his website, videos, articles, media and fitness products.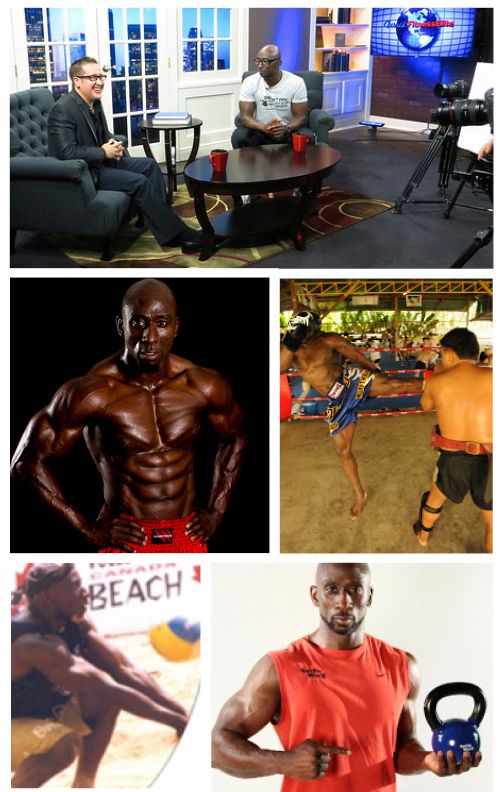 I am a Certified Metabolic Training Expert, Kettlebell Specialist, Mixed Martial Arts Conditioning Coach, Celebrity Fat Loss Expert and Personal Trainer. He was just named one of America's Premiere Experts and have been seen on ABC, NBC, CBS and Fox TV. I've been a featured trainer in a few fitness training DVD's and has produced his own online products such as, Elite Strength and Conditioning for Combat Athletes, Funk's 6 Week Jump Training Program and the newly launched Spartan Training System 10 Week Fat Loss Program. I'm also a #1 Best Selling Author on Amazon for my collaboration book "Rapid Body Makeover" I am passionate about helping people transform their body and educate them on how to lead a healthy lifestyle. I also struggles with my weight and after retiring from beach volleyball, ballooned up to 215lbs of Male PMS (Puffy Muscle Syndrome) I worked out in the gym 6 days a week for at least an hour doing traditional weight training splits. Even though I trained hard, I was not making any progress and continued to put on weight. It wasn't until a friend of mine asked me if it upset me that I invest so much time on the gym to get no results…and he was right. So after a ton of research, trial and error and determination, I found metabolic training, kettlebells and started using unconventional methods to make incredible changes. In fact …I transformed from 215lbs to 185lbs of lean, muscular and ripped.
And I have stayed that way for over 8 years! His mission is to help 500,000 people by 2014 change their life's using fitness, nutrition and motivation. His over 30 years of training, expertise, research and experience has made the difference in helping others change their lives for the better. Funk has a following of over 80,000 subscribers to his websites, along with 76,000 YouTube subscribers and over 200,000 fans on Facebook and communicates with them on a daily to weekly basis. He continues to learn and improve his skills so that he can supply the best information and contribute to the fitness community and help people make a difference in their lives. At a young 46 years old, Funk is married and has 2 older children. His passion is training men, women, teens and athletes, helping people transform their lives, travelling and spending time with his wife and family.